Allah, says in the Quran:
"Do men think that they will be left alone on saying, 'We believe,' and that they will not be tested? We did test those before them, and Allah will certainly know those who are true from those who are false"
(Quran, 29: 2-3).
By virtue of being created as human beings, we will be tested. We will be thrown into countless trials, into situations that may arise unpleasant and awkward, and into times of difficulty when it seems as though there is little reason to hope.
Tests will come at us from every direction; events will test the very core of our character and the strength of our beliefs. And these are the tests we cannot afford to fail. And Allah, has not left us empty-handed.
Building our knowledge and our characters as Muslims is the only way to overcome the mild to the severe trials we will face every day until we die.
Allah says:
"Have you not seen how Allah has given the parable of a beautiful word like a beautiful tree whose roots are firmly established, and whose branches tower in the sky? It gives its fruits at all times by the permission of its Lord, and Allah sets forth parables for mankind in order that they may remember"
(Quran, 14: 24-25).
A "beautiful word" in this verse refers to the Islamic statement of belief: la illaha ill Allah (there is no being worthy of worship except Allah). And the verse goes on to refer to a beautiful tree, which illustrates the character of a believer.
According to this verse, a believer is one whose Iman, or faith, is unwavering and firmly established. He or she cannot be swayed from the straight path by the winds of trials, no matter how fierce the storm. Knowing and believing that there is no being worthy of worship except Allah, Glory be to Him, and following His commandments provides a believer with the stability and confidence he or she needs to succeed.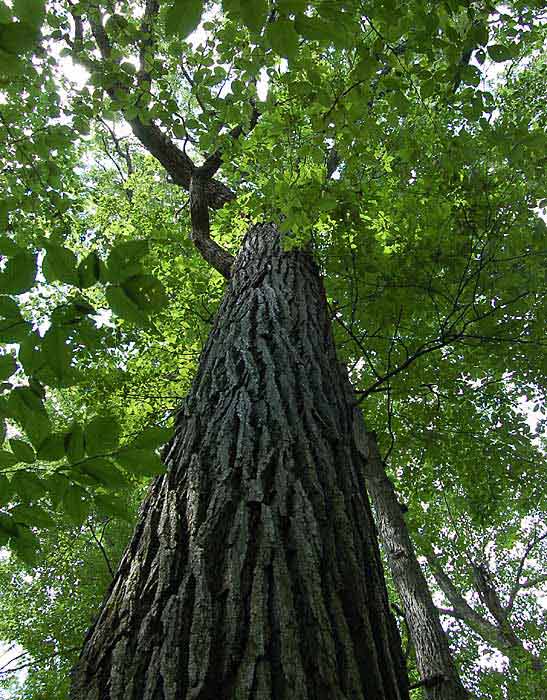 A believer's branches also "tower in the sky" like that of the beautiful tree. By this analogy, a believer's Iman cannot remain hidden. A Muslim cannot claim to have Iman solely in the heart while not having it show in his or her actions.
Contrary to that, Iman is something so significant that by its nature, it must be seen by anyone who looks at or interacts with a Muslim. Your Iman raises you up to a higher moral level, just as the braches of the beautiful tree reach upwards towards to the sky.
These verses also mention that this tree that is compared with a true believer "gives its fruits at all times by the permission of its Lord." The tree of Iman is ever fruitful, unlike a real tree that only gives fruits at certain times of the year.
Your faith and your belief in la illaha ill Allah sustains you night and day, in every season, during times of ease and times of great hardship. This is the parable of the believer whose good deeds never take a vacation – they are continuous throughout the day and the night. The chapter goes on to say
"And the parable of an evil word is that of an evil tree uprooted from the surface of earth having no stability"
(Quran 14: 26). An "evil word" in this verse refers to disbelief.
The verse describes the powerlessness and volatility of disbelief – it has no basis and he or she who disbelieves has little stability in life. The trials and difficulties of life can easily uproot such a person.
May Allah, Glory be to Him, make us be of those who are firmly rooted in their beliefs.